You are not unaware that Elden Ring has made God of War Ragnarok do during the entire Games Awards voting period and although From Software's open world has won the title of Game of the Year some do not want not put the god in the closet and this mod is a good testimony and above all a very nice tribute.
A mod to embody Kratos in Elden Ring
Mods are very popular within the Elden Ring community and souls in general. It is not uncommon to see many variations of weapons appear in mods and these even go so far as to add characters to the game.
This is the case with today's mod which allows you to embody a Kratos extremely faithful to the original license in the hostile lands of Elden Ring.
As this video shows, the textures were made with small onions, and the combat animations could make you believe in an official DLC.
If the work is so clean, it's because it was done by someone familiar with the scene. Garden of Eyes is very well known when we talk about Elden Ring, for example it is behind the video "Malenia VS All Bosses" or the Naruto mod which introduced the Rasengan in Necrolimbo…
Kratos but not only, his weapons and Atreus too!
The mod doesn't stop at letting you play Kratos. Indeed, once installed you will be able to kill your opponents using the three weapons of God of War Ragnarok: The Levianthan Axe, the Blades of Chaos and even Mjolnir.
Kratos did not come alone since even Atreus will join you in combat via an interesting system. This is accessible in-game via the Ashes of War. Equipped with a bow, he will support you from afar and you might be surprised… His model makes him look slightly taller than in the original game.
A stunning mod that gives hope for the future of Elden Ring which could well see its lifespan increase drastically thanks to the modding community.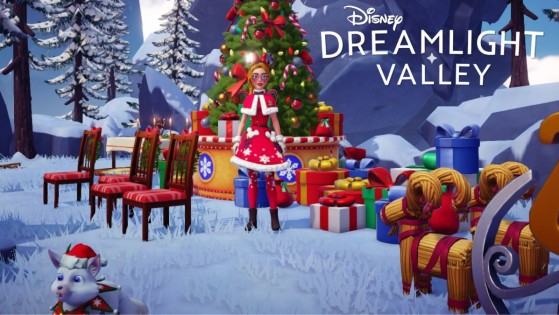 Not sure why there are rolls of wrapping paper littering the floor of Disney Dreamlight Valley? The Christmas event has finally started and here's everything you need to know to complete secret missions and get unique rewards!