Disney Dreamlight Valley is finally released this Tuesday, September 6, 2022 in Early Access on all platforms. The opportunity for you to discover this magical world and restore it by finding lost Disney and Pixar characters. All means are good: whether it's exploring the open world by unlocking the passages of nocturnal thorns thanks to the Dreamlight, or going through the castle and its magic paintings. You can also spend your time gathering resources or taming animals. Today, we are going to focus on one creature in particular: the Crocodile .
Where to find Crocodiles and how many there are?
Location of crocodiles and colors
Before showing you how to tame the crocodile, here is where to find it and the colors available. Be aware that an exclusive crocodile with a candy color has been offered to all players who have purchased the game (collect it from your mailbox).
Crocodiles are found exclusively in the Bayou de la Confiance biome (swamps),

There are 6 different colors of crocodiles in the game + the exclusive welcome color

To find each of the crocodiles, you will have to respect appearance times [guide currently being written on this specific point].


blue crocodile
Days: Sunday
Available all day

classic crocodile
Days: Sunday
Available all day


pink crocodile
Days: Saturday
Noon to midnight

red crocodile
Days: Saturday
Noon to midnight
What food to use?
The crocodile loves lobster : you can just by fishing quite easily in the Bayou de la Confiance (blue circles).
How to tame the crocodile easily?
I personally spent hours figuring out how to tame the crocodile in the game, trying in vain to keep chasing after the poor critter waiting for it to calm down and accept its food. Today, I finally have the solution: you will have to play 1,2,3 Soleil with him.
Run behind the crocodile and wait for it to stop (back to you),

Don't move until he turns around and looks at you,

He will nod right and left like a cute dog,

Do not move until he lowers his head slightly to the ground,

Take a few steps forward (you can't walk, just move forward a few centimeters) and stop dead as soon as he raises his head,

Repeat the operation: take a few steps forward when his head is lowered, stop when he raises his head,

In the end, interact with him to feed him.
Important : feeding an animal does not guarantee that you will get it into your collection so that it becomes your companion. You have a small chance of this happening and only one try per day!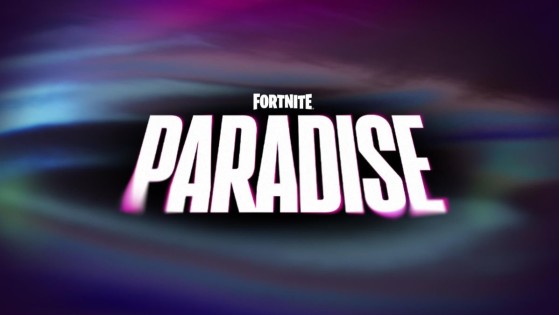 The teaser for the next Fortnite Season 4 begins this weekend. Certainly with great leaks rather than in the official way, but all the same! BR's next opus, called "Paradise", begins with a series of very disturbing trailers...